The City of Fremont, California, has recently changed from electing four at-large members to the City Council, to dividing the city in six districts and electing one from each.  The districts were gerrymandered to make it easier for incumbents to get re-elected.  This year, four of these districts are having elections, two of them with an incumbent at the helm.
These are our recommendations for the most progressive and best prepared candidates for the job.
City Council District 1: José Oropeza
José Oropeza is a young engineer married to a school teacher.  He is completely new to politics and does not have links to any of the different players in the Fremont political scene, which makes him a breath of fresh air.  He is progressive: voted for Bernie, supports a higher minimum wage, rent control, police accountability and smart growth.   He is not taking money from corporations and developers.  If elected, we believe he'll be a free thinker and act with integrity rather than political calculation.  Oropeza was endorsed by the Fremont-Union City-Newark (FUN) Progressives, the local chapter of Our Revolution.
His opponents are far more problematic.  Neither seem particularly well informed or thoughtful about the issues facing Fremont.  Chandrakala Siramdas seems committed to turning Fremont into a police state, her platform is all about increasing mass surveillance and police activity in the city – rather worrisome given allegations that the Fremont Police Department has been targeting the Sikh temple in town.  Teresa Keng  was registered as a Republican until recently and her policies – to the degree she has any – reflect this. Like Siramdas, she opposes  rent control not just in Fremont but anywhere in the state and is likely to be a voice for the chamber of commerce.
City Council District 2: Cullen Tiernan
Cullen Tiernan is at the heart of the progressive movement in California.  After spending almost a decade in the Marine Corps, Tiernan became an anti-war activist and a volunteer and delegate for the Bernie Sanders campaign.  As the chair of the Veterans Caucus of the California Democratic Party, he has led missions to Mexico to assist deported veterans.  In Fremont, he serves as a member of the Human Services Commission.  His agenda is uncompromisingly progressive, he favors rent control, stopping the development of luxury housing which strains on Fremont's streets, schools and infrastructure, increasing the minimum wage and holding the police accountable. He is running a corporate free/developer free campaign.  He has been endorsed by the FUN Progressives.
His opponent incumbent Rick Jones is a racist, right-wing former police officer who believes that the lives of African Americans and Latinos do not matter: when asked directly whether they did, his answer was "All Lives Matter".  He also condoned the murder by Fremont police of an unarmed Latina teenager, and of other people of color.  In the Council, he has voted against civil liberties and opposes a higher minimum wage, rent control and anything that would make the lives of ordinary people better in Fremont.  He is also a big friend of developers.  Marshall Overlander, the other candidate on the ballot, seems MIA from the campaign trail.
Cullen Tiernan for Fremont City Council clean money pledge and campaign update.

Posted by Cullen Tiernan on Sunday, September 23, 2018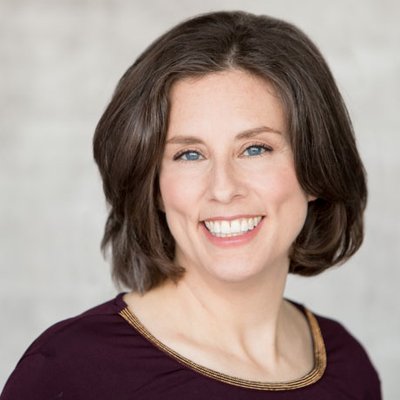 City Council District 3: Jenny Kassan
Jenny Kassan is another uncompromising progressive.  A lawyer who helps women starts socially responsible businesses, Kassan is a fierce advocate of rent control, police accountability, civil rights and liberties and environmental justice. She refuses developers money and firmly stands against allowing more luxury developments in Fremont.  She has been endorsed by the FUN Progressives.
Her opponent, incumbent David Bonaccorsi is an attorney who represents developers with business with Fremont City Hall.  Unlike other politicians, Bonaccorsi actually knows right from wrong – that's clear in private conversations with him -, but he often lacks the backbone to do the right thing, opting instead for what is expedient.  For example, he understands the problems of allowing the Fremont Police to dictate City policy, yet he considers their endorsement so important that he will do practically everything they tell him.  Bonaccorsi has also stood against rent control and increasing the minimum wage to a paltry $15 in Fremont, even though teenage babysitters charge at least that much in this part of the Bay Area.
The third candidate on the ballot, Joseph Valenti, has also been MIA from the campaign trail.
City Council District 4: Robert Daulton or Debbie Watanuki
This race for an empty seat includes three progressives, a moderate and a right-wing homophobe, creating the very real risk of a split on the vote that will have the latter win.  Unfortunately, without polling, we have no way of knowing which progressive candidate is the most popular so we can only suggest that you vote for the most progressive candidate that is ready for the job.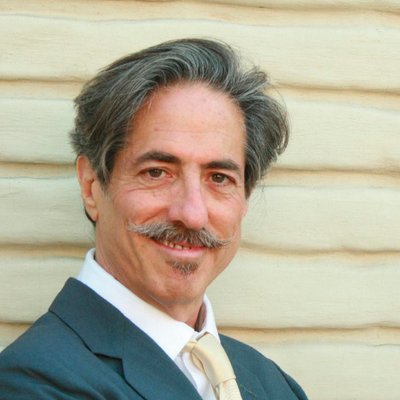 Robert Daulton is a designer who has lived in Fremont for many years. He's a father of a teenager attending  Fremont public schools.  As a community member, he organized his neighbors in opposition to environmentally-problematic developments, even to the point of hiring a lawyer to sue and stop one.  He frequently attends council and other community meetings.  He supports rent control, a police review board, clamping down on mass surveillance and is running a clean money campaign. He has been endorsed by the FUN Progressives.
Debbie Watanuki is a lawyer and long time resident of Fremont. She's the former Chair of the Human Relations Commission and was on the board of the Fremont Education foundation in the past.  She is an intelligent, capable and compassionate person with strong progressive values and policies very similar to Robert Daulton's.  Neither is an experienced politician and either would make a good City Councilmember.   There is no compelling reason to recommend one versus the other.
The third progressive, Justin Sha, is a millennial who has recently graduated from law school.  A Chinese-American gay man, Sha felt compelled to run to stand in opposition to Yang Shao's conservative homophobic agenda.  He is a strong progressive and shows a lot of promise, but he lacks seasoning and presents too much of the arrogance of youth.  Still, his is an important voice and we hope to see him run again in the future.
At the other end of the political spectrum lies Yang Shao,  a member of the Fremont School Board most recently universally condemned for voting against allowing sex education to be taught in Fremont elementary schools.  Shao belongs to a popular Christian fundamentalist church on whose support he's counting, and his opposition to gay marriage was even noted in the New  York Times.
Finally, there is Craig Steckler, a former police Chief, who fashions himself a progressive because he has a medical marijuana card.  He has remained silent in the multiple killings of people of color by Fremont police, however.
Fremont School Board (vote for 2): Dianne Jones and Fahria Khan
Dianne Jones is an intelligent and progressive woman, an involved parent of Fremont Unified District students.  She's served in lots of volunteer capacities with the schools, from PTA to school committees and works as a substitute teacher, which gives her personal insight into the schools.  She has very progressive views on education and restorative justice at the school level.  And, of course, she supports sex ed starting in elementary school – as anyone who is aware that menarche can start as young as 9 or 10 would. She has been endorsed by the FUN Progressives.
Fahria Khan is also an involved parent, with five children who are either attending or have graduated from Fremont public schools.  She has also served in numerous PTAs and school committees, including the Fremont Education Foundation and two Alameda County commissions. Her work in the district's equity commission has made her be particularly sensitive to issues of unconscious bias against students of color and she's committed to creating more oversight over SROs at the schools.  Beyond that, she holds common-sense liberal positions on teaching sex education in schools and allowing teachers to choose their curriculum.  She will be a breath of fresh air in the Fremont School Board.  She has also been endorsed by the FUN Progressives.
Norman Howell, a former AP Biology teacher and teacher's union representative, would also make an acceptable choice.  He has strong progressive values and he cares strongly about the schools.  However, without children in the schools, he has a less in-depth understanding of the issues facing them and less personal experience with issues of equity.
None of the other candidates responded to our requests to speak.  Silvia Wong is a parent who seems to be running to make sure to keep sex ed from being taught in schools.  Hua Li had two children graduate from Fremont schools but does not report having volunteered in schools or school organizations.  Hiu Ng is a retiree with a long history of involvement in the schools, who is running for the fifth time.  
Incumbent Larry Sweeney has a terrible record of voting for censorship in Fremont schools, he voted to ban books from being taught in AP English back in 2012, and opposes sex-ed being taught to pre-pubescent children. Definitely don't vote for him.