It's extremely difficult for voters to know whom to support for Community College Boards.  For this reason, incumbents are usually automatically re-elected, sometimes serving for decades – and not necessarily doing a good job.
Here are our recommendations for community college boards.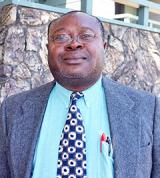 Chabot – Las Positas Community College District, Area 2: Chike Udemezue (with reservations)
The incumbent in this race is retiring, so the choices are between two newcomers to politics.  Chike Udemezue is a Nigerian-born accountant and active member of the San Leandro community.  He has children in the local schools and is a member of the San Leandro Democratic Party.   We are recommending him with reservations because his knowledge of the community college system and the problems at Chabot is very rudementary.  However, his opponent is very problematic.  We will be casting a vote for Udemezue in this race.
His opponent, Linda Granger, is the former principal of San Leandro High School.  She was a weak and inefficient principal, and under her tenure the school experienced quite a bit of  "white/middle class flight".  She left with little notice at the start of the fall semester of 2013, when it was too late for the District to hire a new principal.  She had failed to train any of the vice-principal to do her job, which meant San Leandro High was left in total chaos for a whole academic year.  Fortunately, the district hired two very skilled co-principals who have turned the school around, but none of this was thanks to Ms Granger.  It is difficult for us to believe that she has the best interests of students at heart and she is likely to be a negative addition to the Board.
Chabot – Las Positas Community College District, Area 3: No recommendation
Genevieve Randolph, the appointed incumbent in this race, is a professional school administrator, currently working as the assistant superintendent of human resources and administrative services in Belmont-Redwood Shores School District.  She is a woman of color and I've been told that she has good working relationship with other members of the College Board and is an effective School Board member.  However, she has very moderate political views.  She did complete the questionnaire I sent her.
Harpal Mann, her challenger, is a Union City planning commissioner.  He is ery committed to technical education and creating opportunities for working class immigrants and their children.  He is full of energy and out-of-the-box thinking, and is committed to having inclusive community colleges.   He seems very progressive, but seems to be a fan of some not-very-progressive politicians such as Eric Swalwell.
At this point, we cannot recommend one over the other, though we will not that Randolph is more likely to be elected as she's running as an incumbent.
Ohlone Community College District Trustee, Area 1 (vote for 2):  Richard Watters (with reservations)
None of the candidates returned our questionnaires. Incumbent Vivien Larsen is a Democrat, but she endorsed Rick Jones for re-election, a candidate who is running with an "All Live Matters" and "Blue Lives Matter" message and who won't acknowledge that Black and Latino lives matter.  This makes us concerned about Larsen's commitment to the African American and Latino students she's supposed to serve.  Challenger Stacy Graham is a Republican.  That leaves us with Richard Watters as the only candidate that we could possibly vote for on this race.  A college administrator, Watters has a reputation for being extremely knowledgeable on all matters associated with the college and being willing to challenge the Ohlone administration rather than rubber stamp what's put before him.  We recommend him with reservations as we didn't speak with him.
Ohlone Community College District Trustee, Area 2 (vote for 2): Lovedeep "Love" Jhamat
Lovedeep Jhamat is an Ohlone graduate with a passion for the community college.  He has the support of students and graduates and has the reputation for being an easy person to get along with.  He is on the moderate side or progressives – he supports the 2nd amendment, for example – but seems to be the best choice in this race.
Incumbent Jan Giovannini-Hill has been on the Board for 8 years.  She's known as a rubber stamper for whoever the Superintendent is.  When asked what her greatest accomplishment as a Trustee has been, she mentions making sure the campus police is armed.  She was to increase policing in the schools. Unsurprisingly, she's been endorsed by Nancy O'Malley.  You should definitely not vote for her.
Tommy Bandy does not seem to be running a campaign, we couldn't find a website or Facebook page for him and he did't reply to our e-mail asking for an interview.  He appears to have been the Veteran Resouce Center Coordinator at Ohlone before taking a job with the Veteran's administration.  Sue Chan is a former Fremont City Council member.  She was a moderate vote and did not advance or support any progressive legislation while in that office.  She also endorsed  Rick Jones
Ohlone Community College District Trustee, Area 2, Short Term: Tawney Warren 
There are two progressives in this race, Tawney Warren and Steven Worley.  They were both Bernie Sanders supported and are committed to giving students a quality education.  Worley is currently an instructor at Ohlone while Warren is a former student.  We are recommending Warren because she brings experience to the role: while at Ohlone, she was elected to be the Student Trustee so she has built-in understanding of the Board and its players as well as the issues the district faces.  Moreover, as a legally blind woman, Warren has an appreciation of the specific issues students with disabilities phase.
  Marty Froomin is a Republican. Tejinder Dhami is an establishment Democrat, someone more concerned about his political career than principles. He is a Rick Jones supporter for that reason.
Peralta Community College District Trustee, Area 3: Corean Todd (with reservations)
Incumbent Linda Handy has been in the Board for many years and she's been a reliable rubber stamp for the Chancellor – a problem given Peralta's issues financial issues at the moment and the lack of trust of professors in the colleges' leadership.  There are also concerns about her ethics.
Challenger Corean Todd is an involved parents of younger students and a community member. She was recruited to run against Handy but when we heard her, in mid-September, she was painfully unprepared and seemed to know little about the issues concerning the district.  However, she has the support of the Peralta Federation of Teachers and the Oakland Education Association as well as the Green Party, and we believe she has the skills and intelligence to come up to speed and become a strong and independent voice.
Peralta Community College District Trustee, Area 5: Cindi Reiss
Cindi Reiss is the sort of candidate that you expect to see exciting crowds in a Presidential run, not one for Community  College Board.  She is dynamic, charismatic and brilliant.  An arts professor and a long-time active member of the State Academic Senate, Reiss was recruited by Peralta instructors to run for this seat a year ago – it took her six months to read through every report and document the District had generated and conclude that things were broken and she could figure out how to fix them.  Only then she accepted.   She has the strength to stand up to the college president and any administrator, and the charm to do so disarmingly.  I can only hope that after she fixes Peralta, she'll run for higher office.
Her opponent, Bill Riley, is the exact opposite.  He's been on the board for ages, rubber stamps what's put before him, lacks new ideas and should have retired on his own.