The following recommendations are for select California races.  These are candidates that have the support of progressives/Berniecrats in their respective districts – even if the candidates themselves are not super-progressives themselves.  Real progressive candidates are highlighted.   Write ups for many of them are coming.
CD 1 Audrey Denney

Audrey Denney is a progressive Berniecrat running against a corrupt Republican in northern California.  She is as progressive as a candidate can be in that district and have a hope of winning.  She has our full support.
TV Commercial: 2018 Congressional Campaign #AudreyforCongress

Growing up on a farm, you learn pretty quick who you can count on. Unfortunately, Congressman Doug LaMalfa isn't one of them. LaMalfa sided with party leaders and against the North State by voting to cut Medicare, increase prescription costs, and endanger rural hospitals to please special interest groups that have given $1.3 million to Representative LaMalfa's campaigns. I'm Audrey Denney and I'll only work for you. That's why I'm not accepting any corporate contributions. We need a leader we can count on. Election Day is November 6th. Vote. This is one of our television commercials running in California's 1st Congressional district. #AudreyforCongress www.AudreyforCongress.com

Posted by Audrey Denney for Congress on Thursday, October 4, 2018
CD 2: Jared Huffman
Jared Huffman is an ethical environmentalist and climate champion who authored (among many environmental bills) the Keep It In The Ground Act to phase out all drilling for oil and move to green energy, and has fought for habitat protection and conservation on many occasions.  He was a chief lawyer for the NRDC before holding office, then an Assemblyman who forged bipartisan agreements back when that was possible. Before NRDC, Huffman was a public interest attorney whose victories included several major verdicts in gender discrimination and race discrimination trials.
Huffman is an ethical straight shooter, and interestingly, the only member of Congress who has been courageous enough to come out publicly as a non-theist.
Huffman supports Medicare For All, is a champion of civil rights and the separation of church and state, and is strongly anti-corruption. He makes himself accessible both by holding many town halls around Marin and Sonoma where he takes submitted questions– and by posting on Facebook, where he doesn't mince words about the ethical, racial, environmental, legal, constitutional etc violations going on in Washington, and where he is often responsive to reader comments and questions. He's also a pretty good singer and guitar player!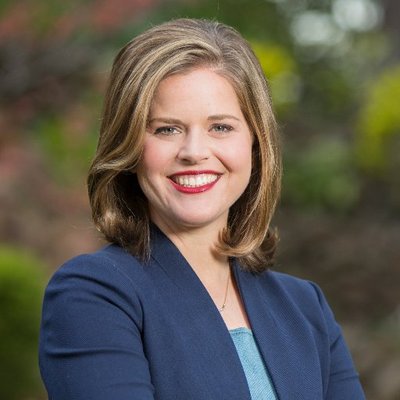 CD 4 Jessica Morse
She's running against McClintock, a right-wing Republican that doesn't even live in his district. .
BREAKING: #CA04 is sick of partisan politics & career-politicians who get us nowhere. I've worked for Democratic & Republican administrations, I know how to get bipartisan solutions for our community. Watch our new TV ad & chip in to keep it on the air! https://bit.ly/2Np7eKI

Posted by Jessica Morse on Saturday, October 6, 2018
CD 10 Josh Harder
Running against Republican Dernham, who needs to go.
CD 13 Barbara Lee
Congresswoman Barbara Lee continues to represent her district well, standing up against war and militarization and for progressive issues.  This is a nobrainer vote.
CD 17 Ro Khanna
In the two years since his first election, Ro Khanna has become the progressive voice in Congress, speaking truth to power.  From calling on the DNC to eliminate superdelegates, to speaking out against war and a militaristic foreign policy, to embracing single payer health care and working across the aisle for jobs in middle America, Khanna is the ideal of a progressive statesman that other candidates can aspire to.  Plus he is corporate-free.
CD 18 Anna Eshoo
Representative Anna Eshoo has been an excellent fighter for the left in her term in office. She has fought for net neutrality (Filed an amicus brief with the DC Superior Court), clean money (Cosponsored H. Res. 1043, Prohibiting Members of Congress from Serving on Corporate Boards), voter turnout (Introduced H.R. 6880, the Election Day Holiday Act), affordable housing ( Cosponsored H.R. 6671, the Rent Relief Act of 2018 ), polled her constituents for questions to ask Zuckerberg and actually used the responses, and of course, was the woman with the courage to bring Dr. Ford's testimony to the Senate Judiciary Committee.
CD 23 Tatiana Matta
Matta is a progressive Berniecrat running a corporate free campaign.
I'm Tatiana Matta. A mother, military spouse, school board member, nonprofit leader, and veterans advocate. I'm running for Congress in California's 23rd District. This is my mission. Join me!Share the video and help us win: 👉https://bit.ly/2vy8bKC

Posted by Tatiana Matta on Friday, October 12, 2018
CD 25 Katie Hill
Hill is running against Trumpist Republican Steven Knight.
CD 34 Kenneth Mejia
Kenneth Mejia is a progressive Berniecrat running as a Green against a Democrat in a progressive district.
It's time to be Revolutionary | Kenneth Mejia

Los Angeles, elect a U.S. Representative who doesn't take corporate money, who will fight for bold legislation to make healthcare, housing, education, & a clean Green environment Human Rights. You have the chance on November 6 to break the status quo & elect not only a public servant but a movement of integrity, compassion, & courage.Far too often we hear from our representatives on both sides of the aisle the things we want to hear but every so often those same representatives are still catering to the very people & corporations who oppose the change we desperately need. That is why we are running to break the status-quo!If you live in Los Angeles Congressional District 34, vote for Kenneth Mejia on November 6th. • Downtown Los Angeles• Parts of Echo Park• Highland Park• Cypress Park• Garvanza• Glassell Park• Westlake• Koreatown• Historic Filipinotown • Chinatown• Little Bangladesh• Little Tokyo• Boyle Heights• Eagle Rock• Mount Washington• Montecito Heights• Lincoln Heights• City Terrace• El Sereno• Monterey Hills• Pico Union• MacArthur ParkFind out more at https://www.mejia4congress.com/The time for medicare for all, universal rent control, tuition free public college, cancellation of student debt, 100% clean renewable energy, raising social social security, guaranteeing jobs, and ending all wars is long over due. We need representatives who will be vocal and on the front lines who aren't afraid to speak truth to power and go after those destroying our communities. Our campaign is a 100% volunteer run campaign. We have no PAC money, corporate money, union money, or even any large individual dollar donations. We are running the most bare bones people powered campaign. We are lucky and humbled that every financial reporting period, we have out-raised our corporate Democratic Congressman in small dollar donations. Volunteer and donate at https://www.mejia4congress.com/ More info: https://www.mejia4congress.com/Donate: https://www.crowdpac.com/campaigns/329264/kenneth-mejiaVolunteer: https://www.mejia4congress.com/volunteerFind us on social media:Instagram: https://www.instagram.com/kennethmejiaforcongress/FB: https://www.facebook.com/kennethmejiaforcongress/Twitter: https://twitter.com/25forcongressFilm created by: Tommy Tang (https://www.facebook.com/tommytangfilms)Music by: LIVE FOOTAGE (https://www.facebook.com/livefootagebrooklyn/)#progressives #mejiaforcongress #mejiaesmejor #yesweken #ocasiocortez #berniesanders #jillstein #greenparty #losangeles #echopark #angelinoheights #dodgers #dtla #koreatown #cypresspark #littletokyo #littlebangladesh #westlake #glassellpark #highlandpark #lincolnheights #cityterrace #eaglerock #jimmydore #publichousing #universalrentcontrol #tenantsrights #CA34 #BoyleHeights #Koreatown #HighlandPark #EagleRock #dtla #echopark #glassellpark #cypresspark #elsereno #cityterrace #mtwashington #ocasio2018 #berniesanders #demexit #SinglePayer #HousingIsaHumanRight #CostaHawkins #Yeson10 #Macarthurpark #RentControl #mejiaforcongress

Posted by Kenneth Mejia for Congress on Thursday, August 2, 2018
CD 39 Gil Cisneros
Running against Republican Ed Royce.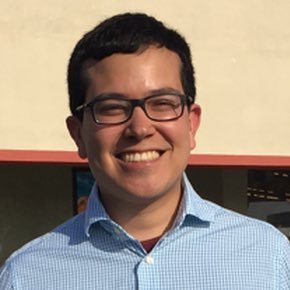 CD 40 Rodolfo Cortes Barragan
Rodolfo Cortes Barragan is a corporate-free, millennial, Green progressive. He believes in rent control, tuition-free college, and guaranteed healthcare. He was born to Mexican immigrants and grew up in Los Angeles, going on to be the first in his family to acquire a PhD. Rodolfo found his way to activism through campaigning for Bernie Sanders, Jill Stein and then Kenneth Mejia.
In CA-40, incumbent congresswoman Lucille Roybal-Allard has been in office since 1993. She recently voted to arm Trump with more nuclear weapons. She voted against impeachment. It's time to replace her.
Rodolfo is running Green – the only challenger against 13-term Democratic Party Congresswoman Roybal-Allard. He aims to use the status and privilege associated with the U.S. House of Representatives to call for a bold new direction for the people of District 40 and for humanity as whole. Establishment, neglectful politicians like Roybal-Allard serve the war-profiteers, polluters, and even those who run concentration camps for immigrant children. Rodolfo believes it is time to defeat these enemies of shared prosperity and to establish a society that can thrive sustainably on Earth. We must defeat the corporate state.
CD 42 Julia Peacock
Julia is a very strong progressive  school teacher running against a Republican
CD 44 Nanette D. Barragan
Despite missteps on foreign policy, Barragan is mostly a progressive and she was endorsed by Bernie


CD 45 Katie Porter
Porter is a consumer law professor and an Elizabeth Warren protege.  She's running against Republican Mimi Walters.
It's time for Fiscal Common Sense

When the $1.9 Trillion deficit created by the current Trump Tax Plan comes due, regular Orange County families will be the ones left holding the bill. Mimi Walters supported this tax break for the 1% and big corporations, but I don't. Send me to Washington to put actual fiscal common sense back in office.

Posted by Katie Porter on Wednesday, October 10, 2018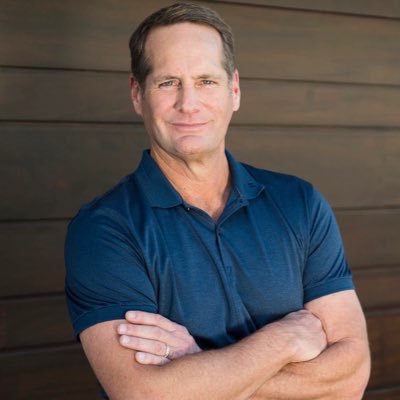 CD 48 Harley Rouda
Rouda is running against a Trump minion with ties to Russia.
CD 50 Ammar Campa-Najjar
Ammar is a strong corporate-free progressive running against a corrupt Republican under federal indictment.
Today, this will officially air on TV.We intend to run a campaign that is honest, fair and transparent. No one is above the law and we have a duty not to let those who make our laws get away with breaking them.I give Speaker Ryan credit for stripping Hunter of his committee responsibilities and I have faith that the voters in my district will strip him of his responsibilities as Congressman. Integrity and responsibility isn't a Republican issue or Democratic issue – it's an American issue and I am ready to put country over party.

Posted by Ammar Campa for Congress on Thursday, August 30, 2018
And Here are the Races You Can Comfortably Skip
Safe Democratic districts, lousy incumbents.
CD 12
It's Nancy Pelosi running against a Republican in a safe district
CD 15 
Incumbent Eric Swalwell is more concerned with running for President in 2020 and attacking Trump that he is with representing his district.  He usually votes as told by Nancy Pelosi, though he sometimes crosses the aisle to vote with Trump in anti-civil liberties/anti-progressive legislation such as Kate's Law and  the reauthorization of warrantless spying, as well as the gigantic defense budget.  He does not hold progressive values and does not deserve progressive votes.  He is in a safe Democratic district, running against a Republican.