The City of Oakland has some of the most exciting races in Alameda County (and perhaps even in California) this election season – and here are our very progressive recommendations.  We have yet to decide on a couple of races, so please leave us your input.
Mayor:  Cat Brooks & Pamela Price
Incumbent Libby Schaaf has been a complete failure.  Under her lack of leadership, homelessness has exploded in Oakland to the point that it has even drawn the attention of the United Nations.    As homeless encampments spread in Oakland – there are over 100 already –  Schaaf's main interest seems to be to hide the problem by clearing them out.  She has even refused to work with church groups that have been offering their help. Her expensive tuff shed proposition has proven unpopular with the homeless and has been panned by homeless advocacy groups.  Under Schaaf's leadership, police officers not only prostituted a minor, but violated Oakland's sanctuary city law to aid ICE in arresting immigrants and then lied about it.  In addition, Schaaf lobbied for a weaker police commission and has not given it the support required by voters.  Schaaf simply does not support progressive politics.
The two best alternatives to her are civil rights attorney Pamela Price and activist Cat Brooks.  Price ran for District Attorney in the spring, and while she lost in the white areas of the county, she comfortably won in Oakland.  She is brilliant, dedicated, and has lived in Oakland for decades – she knows the city inside and out.  She has a sound plan for dealing with homelessness, and the toughness to deal with a police department that has shown little respect to civilian authorities.    Cat Brooks shares Price's progressive values, and has been an important figure in the anti-police brutality movement.  She is just as dedicated to deal with homelessness, and the problems that rapid gentrification are bringing to Oakland.  Brooks, moreover, is an exciting and inspiring candidate that promises to mobilize young and leftist citizens that often don't bother to vote.  Either would be a great choice for Mayor, and ranked choice voting means voters don't really have to chose between them.  Select whichever of the two excites you most as your #1 choice, and the other one as your #2.   Both have been endorsed by Our Revolution East Bay.
We have not been overly impressed by any of the other candidates challenging Schaaf, and as all of them will likely be eliminated before Price and Brooks are, we don't offer a third choice.
City Council District 2: Nikki Fortunato Bas
Incumbent Abel Guillen has been a great disappointment.  He has engaged in outright unethical behavior, he has betrayed workers, helped developers who contributed to his campaign and stood against an independent police commission.  Whatever claim of being a progressive Guillen might have had, he has lost it.
The coalition of labor and social justice groups that backed Guillen when he first ran, turned around and recruited Nikki Fortunateo Bas to run against him.  Nikki is a social justice warrior, who has worked to empower and organize disenfranchised communities for decades.  She got her start by working with Sweatshop Watch and organizing workers in Oakland Chinatown to fight for unpaid wages.  In the years since, she has worked to raise the minimum wage in Oakland, to make sure that the Oakland base redevelopment instituted a local hire policy and to reduce diesel emissions on trucks coming from the Port of Oakland.  She has the right progressive values, a lot of experience working with Oakland city government and the right combination of even-temper and passion to get along with Council colleagues while advocating for sound and humane policies. Nikki has been endorsed by Our Revolution East Bay.
Kenzie Donte Smith, the third candidate in the race, was one of the African American people targeted by "BBQ Becky".  He doesn't seem to be running much of a campaign, we couldn't even find a webpage for him.
Residents over developers & corporate interests

We need leaders who will fight for the Oakland we love. As a community organizer, I will prioritize the people of Oakland over developers and corporate interests. ✊🏾As I said Thursday at the Alameda County Dems forum, I will champion 100% affordable homes on city-owned public land. I support Prop 10 and I will champion rent control in Oakland. I will fight for fair cleanup services so that every neighborhood is clean, beautiful, and safe. And I will budget according to our values, so that safety means safety for everyone in Oakland, no matter what you look like or where you live. Read my full platform at nikki4oakland.com and join our campaign!

Posted by Nikki Fortunato Bas 4 Oakland on Saturday, August 25, 2018
City Council District 4: 1) Matt Hummel, 2-3) Pam Harris, & Sheng Thao
 Matt Hummel has the prettiest lawn signs in town.  We don't imagine they will be very effective – can you even read them while driving by? -, but they are cute and artistic and even feature a bee that sort of looks like Matt.   And why not? Matt is, per no lesser authority than the New Yorker, a "leading figure in the city's artistic scene."   Beyond that, Matt is a community activist working on issues as diverse as cannabis, rent control and creating safe conditions for artists living in warehouses (particularly on the wake of the Ghost Ship fire).  He is also an all around Bernie Sanders style progressive, only more so.  He supports civil liberties and social justice and he is part of the progressive movement.  Predictably, he is not taking any corporate money for his campaign.  We recommended Matt as our #1 choice when he ran for the at-large seat in 2016, and we do so again. You can read his answers to our 2016 questionnaire here.
We are not particular on the order in which you rank the next two candidates, but we recommend that you chose them as your remaining two choices.
Pam Harris is a force to be reckoned with.   A former Fulbright fellow, and current financial guru for nonprofits, Harris is a brilliant thinker and a brilliant speaker.  She is moving and inspiring and will no doubt go far in politics – if that's what she wants one day.  For the time being, as the mother of  two young children, what she wants is to make Oakland a place where her kids can grow up in a community they can still belong to once they grow up – something which is becoming rarer and rarer in this age of skyrocketing home prices and rents.
Pamela has the right progressive values, is committed to social justice and equity, and is absolutely fearless.  This is a woman who knows her mind and knows her worth and won't let anyone walk all over her.  And yet she's charming, disarming and friendly.  It remains to be seen whether District 4 residents can vote for an LGBTQ African American candidate, but progressives in the district definitely should.
Sheng Thao is a progressive powerhouse.  A daughter of persecuted Hmong immigrants and a single mom, Sheng has experienced homelessness and has yet to achieve the American dream of owning a home – so she understands the plight of Oakland's poor and working families personally.  She is also committed to address it.  She is passionate about the need to curtail mass surveillance and clean up the Oakland Police Department and opposes its militarization.  She voted for Bernie Sanders and is now helping progressive darling and Our Revolution/Barbara Lee endorsed cadidate Jovanka Beckles be elected to the Assembly.  She is a woman who is not afraid to be loud and clear about her progressive values, even in a district that may not share them.
Thao works as the Chief of Staff for Oakland Councilmember At-Large Rebecca Kaplan.  This means she knows the workings of the city inside and out, so she'll be able to hit the ground running.  While we were initially concerned that these relationship might  color Thao's actions, after talking to her at length we are convinced she will be an independent voice and might even sway Kaplan to be more assertive in support of progressive police.
Please vote for Pam Harris and Sheng Thao in whichever order you prefer.
We are not recommending votes for the other candidates.  While Nayeli Maxson is a progressive Berniecrats who seems to have the right values, she endorsed Jovanka Beckles' corporate opponent, which suggests that Maxson would compromise these values if she finds it politically expedient.   Charlie Michelson projects as an arrogant white male, and has definite moderate/pro-business/pro-police leanings.  He also has a lot of money.  Joseph Tanios is a fan of and has been endorsed by anti-immigrant, racist Sheriff Greg Ahern.  Joseph Simons, meanwhile, is a working pastor of a major Oakland church – which brings potential conflicts of interests and issues of separation of church state that we don't need to deal with given the preponderance of better qualified candidates.
City Council District 6: 1) Mya Whittaker, 2) Desley Brooks, 3) Marlo Rodriguez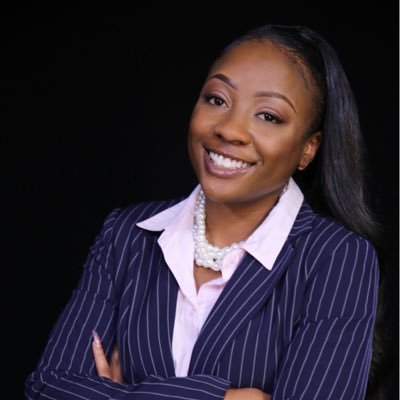 Mya Whittaker is a great political talent on the making.  And her greatness comes from her realness.  Born and raise in District 6, Mya is a girl from East Oakland, in touch with her community and a new generation of people growing up disillusioned by the political system.  She knows better.  You need to be in the inside to make write the policies that affect their lives.
There is no artifice to Mya. She is a progressive because she lives the consequence of non-progressive policies, she knows first hand that poverty and lack of opportunities breed crime  and that restorative justice is the way to lower it and to heal communities.  She has experienced and in effective and at times out of control police department, and has been lobbying to recruit more police officers from Oakland.  She opposes surveillance because she knows OPD cannot be trusted. As a member of the committee who hired the current police chief, she wants to hold her accountable.  A member of the former police commission, she understands that the problem is with the laws that shelter abusive cops and OPD's policies.  And, of course, Mya is for rent control, increasing the minimum wage, bringing real solutions to homelessness, etc.  But she is mostly for engaging the community in finding solutions the problems that plague them.
You probably need to meet or hear Mya to see how exciting she is as a candidate, but if you can't and live in the district trust me and give her your #1 vote.

Desley Brooks has represented District 6 in Oakland for sixteen years.   She keeps getting re-elected because, in general, she has done well for her district.  She has also been a strong vote in favor of civil liberties, privacy and police accountability.  While her personality can be problematic – she is a very strong woman who doesn't take anything from anyone and can appear rude at times -, her policies are sound.  She has been fighting and will continue to fight to make sure that Oakland continues to offer a home to people of color, the working class and the poor.  While the capitalist/gentrifying forces behind Libby Schaaf are spending hundreds of thousands of dollars to unseat Desley, she maintains the support of the civil rights and civil liberties community.  Please give her your #2 vote.
Marlo Rodriguez is angry.  She is angry at Desley Brooks for what she perceives are failings in bringing a supermarket to Oakland and for for Brooks' inability to get along and work with people.  A nurse and newcomer to politics, she has strong progressive views as far as rent control. homelessness, police accountability, mass surveillance and minimum wage goes.  Her values are our values.  But we recommend Rodriguez as the third choice because she has very little experience in the Oakland city government.  Some of her proposals go beyond what the Council is able to do and could be best achieve through community activism.  While we think she'd have a steep learning curve, she is a better choice than the remaining two candidates.
Loren Taylor and Natasha Middleton appear to be "puppet" candidates of different forces in Oakland politics, who simply want to get rid of Desley Brooks.  Taylor is backed by Libby Schaaf and given the general ignorance and apathy towards the issues he's manifested in candidate fora, he's likely to be her representative in the Council if elected.   Middleton is the candidate of  those who don't think a man living in the hills can beat Desley Brooks. She is also supported by Schaaf and many of the same people who support Taylor and she also has sounded painfully ignorant and frazzled at candidate fora.  We believe that voters deserve Council members that are not mere puppets for other political actors.
Auditor: Courtney Ruby
Former Oakland auditor Courtney Ruby, who exited the job to run – unsuccessfully – for Mayor four years ago, is back on the running.  And while she wasn't a stellar auditor when she had the job, she was certainly better than incumbent Brenda Roberts who has been an unmitigated disaster.  We recommend a lesser-of-two-evils vote for Ruby.
Schoo Board District No. 4: TBD
Candidates are Clarissa Doutherd and Gary Yee, neither have yet responded to our e-mails.